Lawn Maintenance
Residential, Commercial/Institutional, Rental properties, Warehouses.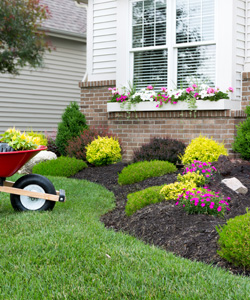 Garden Clean Ups
Keeping your gardens clean with weeding, tilling and edging.
Tree, Hedges and Plant Care
Pruning, shearing and clipping all plants, bushes and shrubs.
Fertilizing
Keeping your Lawn looking great by giving it all the nutrients needed to stay healthy.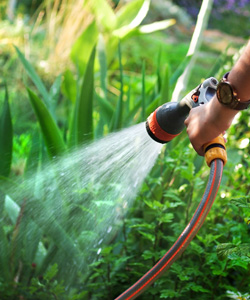 Watering
Watering your plants by truck or by hand.
Vegetable Garden
Get fresh vegetables right out of your garden
Aerating
Enhancing lawn growth by aerating your lawn
Snow Removal
Keeping your walkways safe, and driveways or lots clear.
Services Offered at Think Green Landscaping
We provide all aspects of landscape maintenance and renovation, year round, to the greater Vancouver area.
The properties we service vary greatly, including private residential, strata, commercial, industrial and institutional facilities of all sizes. We are happy to work within a budget or to provide services on a weekly, bi-weekly or monthly schedule.
Think Green works with professional, reputable contractors so that we can provide any services you need. Consider us your project manager for anything outdoors!
And when the winter sets in, Think Green is equipped and ready to handle snow and ice. We can help keep you safe by taking care of your property during the winter season.
Think Green, offers the following services for your outdoor needs.
Consulting
Lawn maintenance – Residential, Commercial/Institutional, Rental properties, Warehouses
Aerating
Power-raking
Fertilizing
Liming
Parking lot maintenance
Litter Pick up
Vegetable / Herb Gardens
Tree planting and soft-scape installation
Garden Clean Ups – Weeding, Tilling, Edging
Pruning, Shearing, Clipping all plant, bushes and shrubs
Staging/Prepping properties for sale
Outdoor Event staging
Renovating existing gardens
Watering by truck/hand
Snow removal/Ice management
Graffiti Removal
Tree pruning
Lot clearing
Detailed invoicing
The reputable contractors we work with can provide:
Fencing/Retaining installations and repairs
Drainage installation and repairs
Irrigation installation and repairs
Landscape Lighting installation and repairs
Hydro-seeding
Large Tree Removals or over-height tree work
Landscape Designing
Hardscape Installation